IG Series Rotary Surface Grinders
DCM-Tech has over 40 years of experience in the design and manufacture of rotary surface grinders. If you are in need of a rotary grinder for production, job shop, or lab use, consider a new DCM machine.
Our rotary surface grinders have evolved by meeting the needs of customers in fields as diverse as electronics, aerospace, photonics, and metalworking.
Our machines are utilized in production and maintenance of tooling, bearing parts, seals, spacers, pump components, motor parts, aircraft and automotive brake rotors, carbide tooling, prisms, lenses, wafers, windows, metrology part prep and much, much more.
DCM equipment is made in Winona, MN and sold and serviced factory direct, worldwide.
IG Series Surface Grinders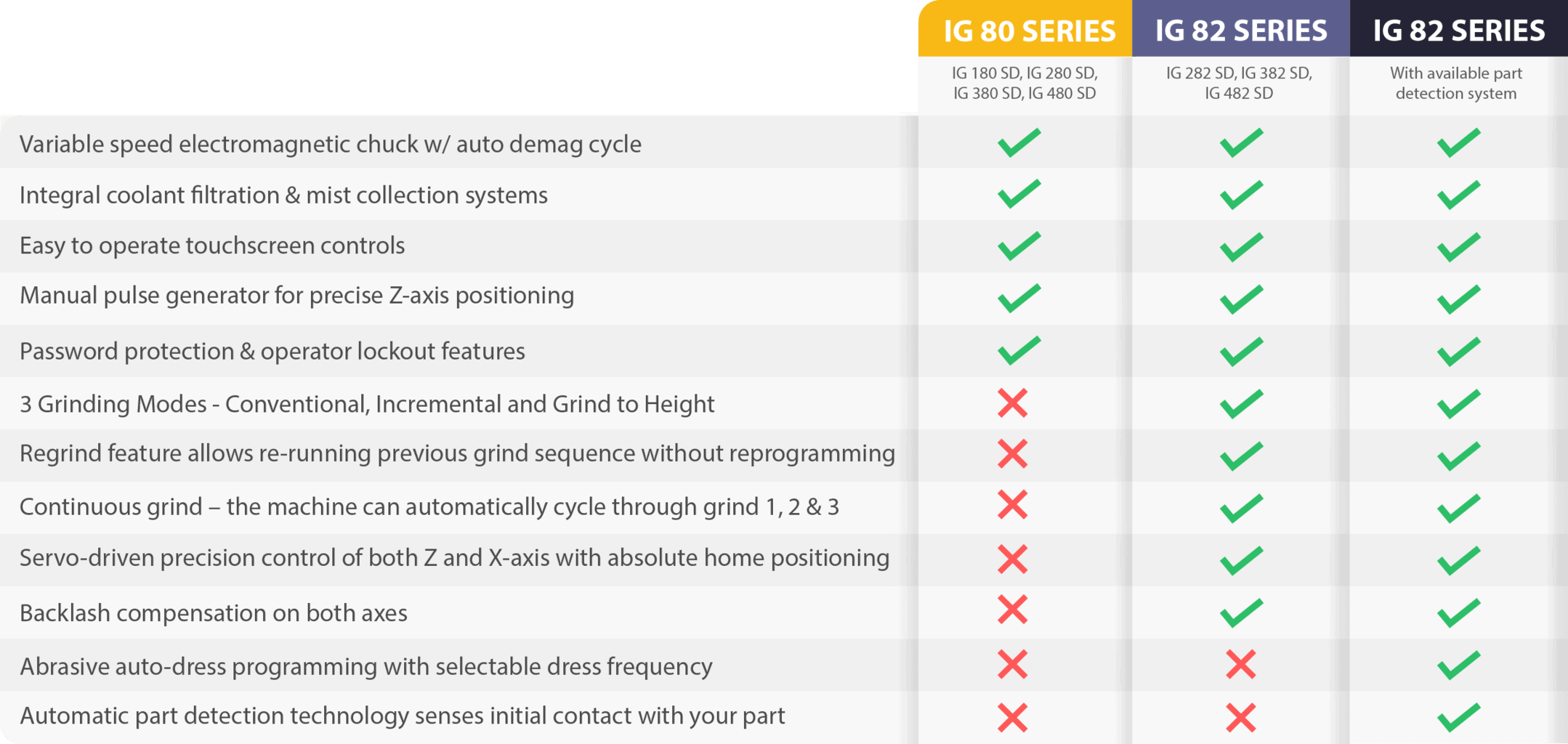 DCM Part Detection System
The integrated DCM part detection system:
Automatically detects initial workpiece contact and begins grinding cycle
Features auto-dress capability with selectable dress frequency
Allows the operator to adjust the part detect feed rate & table speed
Is available on all IG 82 series rotary surface grinders
Minimize damage in production of high value parts.
Reduce the need for multiple manual programming steps.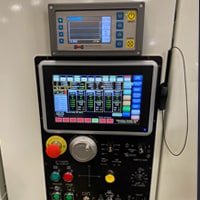 Touchscreen HMI controls are easy to learn and operate.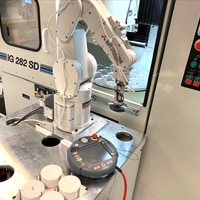 Pair with automation to take your production to the next level.
Example: IG 282 SD Part Detection System using incremental grind mode
Enter desired material removal amount into the machine control "Grind Distance" field
Load part(s)
Cycle start machine which starts spindle, table, coolant flow, mist collector
The machine spindle will feed toward the workpiece mounted on the rotary table at a programmable "Part Detect Feedrate" and "Part Detect Table Speed"
Once the wheel makes initial contact with the workpiece the machine switches to the programmed grinding feedrate and table speed then travels the programmed feed amount from the wheel/workpiece contact point
After travelling the programmed feed amount, the machine dwells, retracts and shuts down