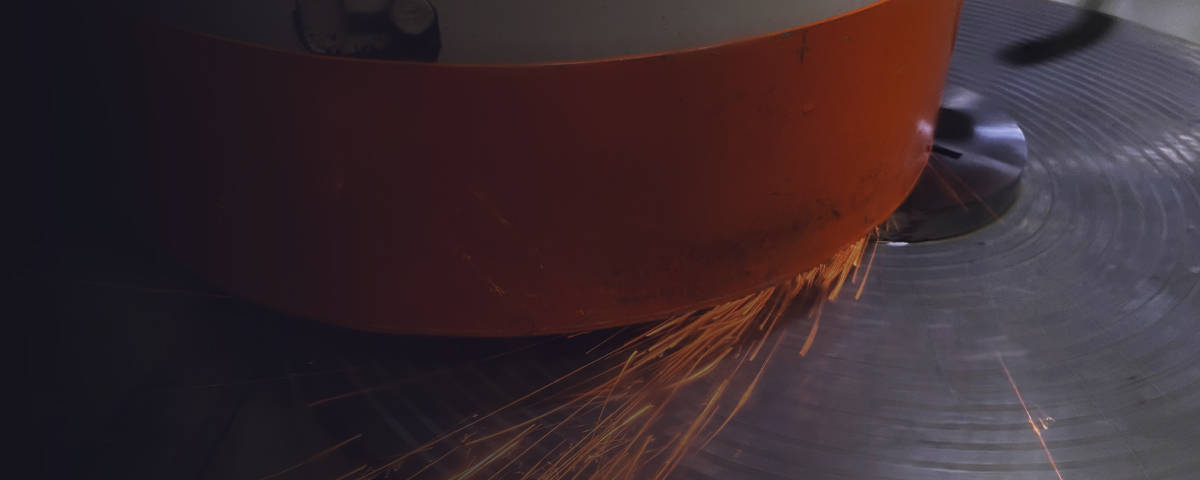 FAST & EASY DIE MAINTENANCE
» REDUCE PRESS DOWNTIME by resurfacing your own tools
» Resurface IN MINUTES instead of hours
» Consistently produce CLEAN SHEARED EDGES with properly maintained tooling
CONTACT A SPECIALIST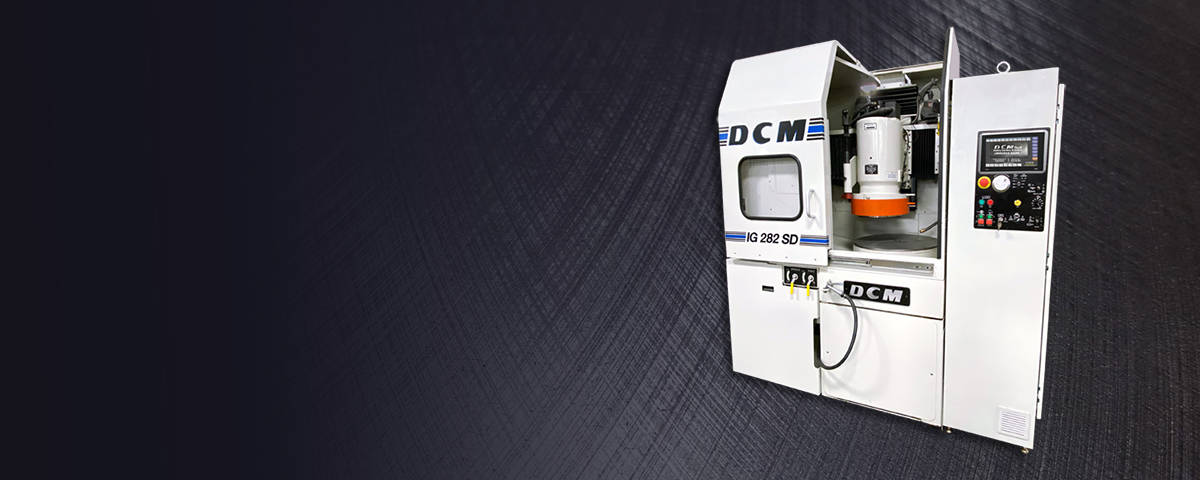 DCM Rotary Surface Grinders
» 10-50HP GRINDING MOTORS for the power you need
» EASY TO LEARN conversational controls
» Technology to HELP YOUR BUSINESS move forward
LEARN MORE
PRECISION GRINDING
Grinding feed resolution of 0.0001″ for precision grinds to tight tolerances and specifications. Remove small or large amounts of material with ease.
Repeatable Grinds
Use the conversational HMI controls to save grinding parameters for common parts. Just put the part on the table, choose the program, and press start. It is that easy!
Clean & Consistent
Coolant filtration and internal air mist collection systems aid in clean consistent grinding and a safer work environment.
Easy To Use Controls
Master the grinder in minutes. Whether your employees are seasoned machine operators or new to the trade, these machines are easy to learn and operate.
Made In The USA
DCM Tech designs & manufactures our products in Winona, MN. We provide factory direct sales & technical service. Contact us now.
Configured To Your Needs
Work with a team of DCM experts to build a machine that perfectly fits your needs. From custom designed fixtures to interface connectivity.
DCM Precision Rotary Surface Grinders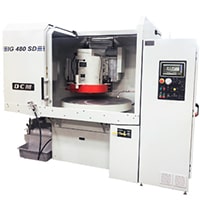 48″ rotary table
50HP grinding spindle motor
Perfect for large jobs
IG 480 SD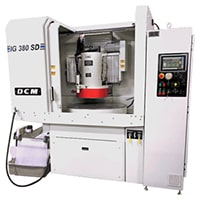 36″ rotary table
30HP grinding spindle motor
Fully enclosed clean grinding
IG 380 SD
24″ rotary table
20HP grinding spindle motor
Precision X-axis cross slide
IG 282 SD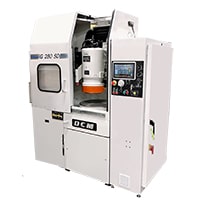 24″ rotary table
20HP grinding spindle motor
Customized workholding available
IG 280 SD
18″ rotary table
10HP grinding spindle motor
Small shop footprint
IG 180 SD
12″ rotary table
5HP grinding spindle
Simple operating system
IG 140 SD
18″ rotary table
10HP grinding spindle motor
36″ x 36″ shop footprint
IG 080 M
Why Choose DCM?
Send samples of your parts or materials to see proven results. Give DCM your part specifications and our experienced team will get to work for you.
Start Now
Work with a team of experts to identify an efficient and repeatable process for grinding your parts. Ask about custom fixture development!
Talk To An Expert
With over 70 years of combined experience, our team of Technical Specialists are ready to help answer your questions.
Meet The Team
Contact DCM Today
Call Us: (800) 533-5339
Find Us: 4455 Theurer Blvd Winona, MN 55987
GET IN TOUCH